English Language Learners (ELL)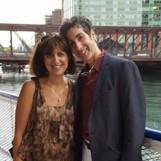 Phone:
Email:
Degrees and Certifications:
Marianne Stern

Hi, my name is Marianne Stern and I've been an ELL teacher at the Bailey School since 2018. I enjoy working with students of all ages from diverse cultural backgrounds. When I'm not teaching, I enjoy traveling and sharing adventures with my family and friends. I also love to tap dance and attend theatre events. I tutor part-time at the Children's Dyslexia Center of Nashua helping children overcome the challenges of learning to read.
Phone:
Email:
Degrees and Certifications:
Mark Anastopoulos

Hi, my name is Mark Anastopoulos and I am an art teacher here at the Bailey. Born and raised in Lowell I graduated from college with a degree in Commercial Art. I am married to Nancy, have two daughters Kathryn and Kristen, along with our golden retriever Lucy. After working in the field for ten years I went back to college to fulfill my dream of being an educator. I came to the Lowell Public Schools in 1993. My first year I worked at the Moody and Leblanc Schools, and at the Sullivan Middle School from 1994 – 2019. This is my first year here at the Bailey. I love elementary school students and greatly appreciate the joy and energy they bring to the classroom. There is no greater reward than to see a student take on a challenge and accomplish that goal.

Phone:
Email:
Degrees and Certifications:
Kathy Cote

My name is Kathleen Cote. I was born and raised in Lowell. I began my teaching career over thirty years ago. I took a sabbatical to raise my four children. I came back to the Lowell Public School System in 2009. I have spent my last 7 years at the Bailey School. I thoroughly enjoy teaching science and social studies through Content Literacy. When I am not in the classroom you will find me in either at a hockey rink, dance auditorium, or on a lacrosse or baseball field.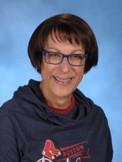 Phone:
Email:
Degrees and Certifications:
Sue Antolini

Hello, my name is Sue Antolini, and I'm the music teacher at the Bailey School.

I am originally from New Jersey, where I graduated from Rowan University with a degree in Music Education. After college, I became a member of the United States Air Force Band, and spent the next twenty years touring Europe and America as a musical ambassador. I met my husband Brent while stationed in San Antonio, Texas, and it's also where our son, Nick was born. In 2014, I became an Air Force Junior ROTC instructor at Lowell High School for the next five years. In the fall of 2018, I transferred to the Bailey School, and absolutely love the energy of the K-4 age group! I'm a member of the Lowell Philharmonic Orchestra and perform in pit orchestras for area high school shows.

Phone:
Email:
Degrees and Certifications:
Melanie McManmon

My name is Melanie McManmon. I grew up in Lowell and now live in Dracut with my husband, Jim, and two daughters, Caelin and Maeve. Along with my family, I enjoy watching my girls participate in sports, hanging out by the pool, skiing, snowmobiling, and practicing Brazilian jiu jitsu. I graduated from Saint Anselm College with a bachelor's degree in Sociology and from Regis College with a master's degree in Elementary Education.

I began working for Lowell Public Schools in 2006 as a 1st grade teacher at the Bailey. I loved watching how much my 1st graders grew during a school year. However, after 8 years in a classroom, I decided that I wanted to change my role within the school. I chose to pursue my certification in PE and was lucky enough to stay at the Bailey as the gym teacher. Now, I have the chance to see how much growth all of our students make during their elementary years.