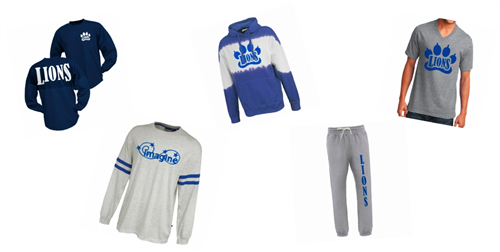 Order your school spirit gear today!!!
From now until November 22nd order Daley Pride apparel and $4 of each sale goes to the school's School Culture Team!
Due to the current COVID situation ALL ordering will be online this year. Orders can be shipped directly to your house for $10 or sent to the school for FREE. If sent to school, you will be notified of the date for a drive through pick up.
TO ORDER ONLINE, CLICK HERE.
If you have questions or concerns contact
Megan Landry
mlandry@lowell.k12.ma.us
ALL monies raised benefit the Daley School School Culture Team
---