Welcome to the ELL program! Mrs. Plunkett teaches ELL (English Language Learners) to English Language Learners at the Washington School to students in grades 1 and 2 and Ms. Driscoll teaches ELL to students in grades 3 and 4.

The ELL program provides instruction that is differentiated and hands-on to strengthen and develop ELLs' proficiency levels in English in the areas of listening, speaking, reading, and writing.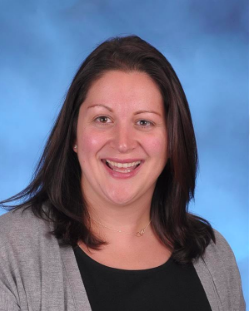 Phone: 978-937-7635
Email:
Degrees and Certifications:
Bachelor of Arts, Assumption College Master of Elementary Education, Fitchburg State College Master of Special Education with a Reading Specialist Concentration, Fitchburg State College Elementary Teacher Certification Reading Specialist Certification English Language Learner Teacher Certification
Mrs.

Plunkett

I have been teaching since August of 2004 and love what I do each and every day! I am lucky to have taught at both the high school level and elementary level; First grade has been my home for many years and now I have transitioned into teaching ELL at the Washington School and am excited to begin! I am happily married and Mom to Grant (April 2014) and Vivian (June 2017). We share our home with our fish, Flash. Some of my hobbies include: bike riding, reading, and spending time with my friends and extended family. I was chosen by the staff at the Washingoton School as the 2017 Teacher of the Year.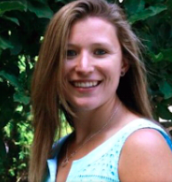 Phone: 978-937-7635
Email:
Degrees and Certifications:
Bachelor of Arts, Clark University Master of Arts in Teaching, Urban Education, Clark University Certificate of Advanced Graduate Studies, Curriculum & Leadership, University of New England Doctor of Education, Leadership in Schooling - STEM, UMASS Lowell (May 2023) Elementary Teacher Certificaiton Elementary Mathematics Certification English as a Second Language Teacher Certification
Ms.

Driscoll

Hi Wolfpack! I have been teaching in the Lowell Public Schools since 2014. I have held many roles and have experience teaching grades K-8! An elementary classroom teacher at heart, I began my first few years in the classroom as a 2nd and 4th grade teacher. After spending time in the classroom, I had the opportunity to serve as a K-8 STEM Coach modeling lessons, creating curriculum, and supporting staff and students with all things STEM. After working with out Newcomer classrooms and seeing how STEM helped develop their English language skills, I was excited to become an ELL teacher, and look forward to working with Washington students! I am a life-long learner and am continuously taking classes, but when I'm not learning or teaching, I enjoy running, kayaking, biking, hiking, and being outside with my two rescue pups, Buddy and Sadie.

Ms. Driscoll teaches the English Language Learners in grades 3 and 4.