Return to Headlines
New School Leaders for Lowell High & Sullivan Middle School
Superintendent Joel Boyd has announced school leader appointments for both Lowell High School and the Sullivan Middle School for the 2020-21 school year. Please see the press release below for more information.
---
Michael Fiato Appointed Head of School for Lowell High School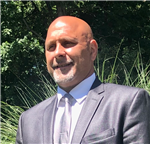 Lowell Public Schools is pleased to announce the appointment of Michael Fiato as Head of School for Lowell High School, effective July 1, 2020.
Michael Fiato is a passionate and visionary educator with over 20 years of experience in the field of public education. Currently, Michael serves as a Targeted Assistance Manager for the StateWide System of Support at the Department of Elementary and Secondary Education. Michael partners with schools and districts that have schools identified as requiring assistance and intervention on the state accountability system.
Prior to joining DESE, Michael served as the Headmaster of Lawrence High School, and has extensive knowledge of school improvement, redesign, and turnaround practices at the secondary level. In his role as headmaster, Michael was instrumental in developing an early college program, and career pathways for students. This model includes an internship program partnering with the public and private sector and the development of career pathways where students have opportunities to deeply explore specific industry and career related themes. Fueled by a belief that ALL students should have access to high quality academic and enrichment programming he also expanded opportunities through better funding and support for theater, music and the arts.
Prior to serving as Headmaster, Michael served as a principal of one of the six high schools at Lawrence High for eight years. During that time, his school increased the graduation rate and reduced the dropout rate, and consistently improved academic outcomes on the statewide accountability system. Over the course of his career, Michael served in a variety of roles including academic dean, athletic coach, academy administrator, principal and headmaster.
Michael draws his passion for public education, equity and social justice from his roots in community organizing and youth development in the early stages of his career. He firmly believes that high schools should ensure that all students graduate with a dignified next step in the form of a post secondary plan that will propel them into success in the 21st century.
---
Ian Charles Appointed Principal for James Sullivan Middle School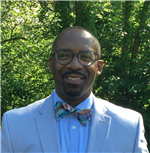 Lowell Public Schools is pleased to announce the appointment of Ian Charles as Principal of James Sullivan Middle School, effective July 1, 2020.
Ian N. Charles began his career in education as a long-term substitute teacher in 1998 serving the Lowell Public School community in the field of special education, humanities and social studies. He worked at the Rogers, Robinson and Pyne Arts while attending the University of Massachusetts at Lowell in the evening. He was a resident of Lowell during his time within the district. His children attended the Pyne Arts School after returning from Florida where he continued his career in education at Olympia High School as a history and economics instructor. He later returned to Massachusetts where he served as a social science instructor at the Peabody Middle School in Cambridge. While working at the Peabody Middle School, Mr. Ian Charles attended Cambridge College in the evening as he pursued a career in education administration. He was hired as an interim assistant principal at the Healy Middle School in Somerville. He was given a permanent placement as the assistant principal of the Winter Hill Community Innovation School.
He was later hired in Medford to help lead the McGlynn Middle School. His exceptional work as an educational leader got the attention of the Medford Public School community and district administration. He was appointed assistant principal of Medford High school where he oversaw the successful transition of the incoming freshmen class of more than 325 students. His work garnered the attention from a Charter School in Dorchester where he later served as principal of Codman Academy.
Ian Nigel Charles achieved a B.A. in the field of public policy and administration with a concentration in political science from the University of Massachusetts at Lowell class of '99. Mr. Charles also holds an M.Ed. in curriculum and instruction from the University of Massachusetts at Lowell class of '02. He also holds a Certificate of Advanced Graduate Study (C.A.G.S.) from Cambridge College Class of '11 with a concentration in administrative policy and school reform. Ian N. Charles is currently a doctoral candidate at Northeastern University's College of Professional Studies in the field of administrative leadership. He holds a Massachusetts certification in educational leadership for grades 5-12. He also holds a Massachusetts certification as a superintendent for grades K-12.
---